Three of my favourites.. though I have a basket-full of other fragrances to choose from.
Chloe's Narcisee..
is an Oriental Floral fragrance for women dominated by daffodil launched in 1992. The perfume is very feminine, sweet, but with a bitter note. It is very intense, so be careful about the amount you use. The nose behind this fragrance is IFF. Top notes are Apricot, Marigold, Peach, Orange Blossom, Pineapple and Violet; middle notes are Narcissus, Carnation, Spices, Gardenia, Rose Oil, Rose and Jasmine; base notes are Vanilla, Tolu Balsam, Sandalwood, Musk and Cedar.
__
Bijan, by Bijan..
is a female Oriental Floral fragrance launched in 1986. It was created in the cooperation with Peter Bohm, and it opens in notes of ylang-ylang, narcissus, orange blossom, bergamot, neroli pimeto and basil. There is Persian jasmine, Bulgarian rose, lily-of-the-valley, carnation, honey, orrisroot and tuberose at the heart. The base brings Moroccan oakmoss, sandalwood, patchouli and cedar, amber, benzoin, heliotrope, musk, Tonka bean and vanilla.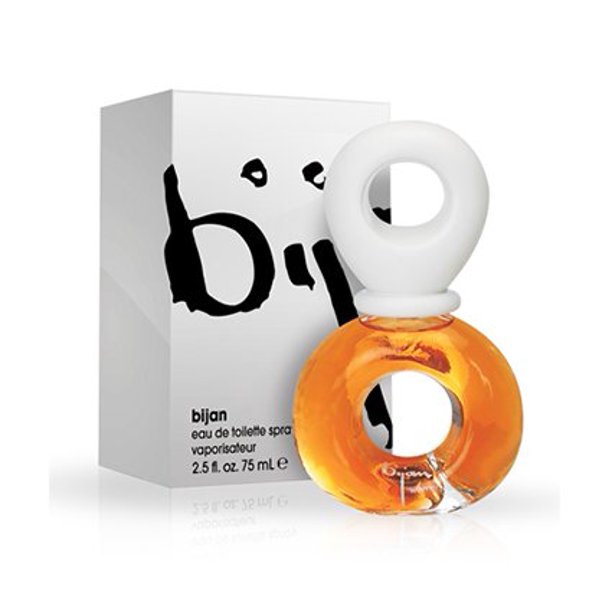 __
1881, by Cerruti..
is a fragrance that became a classic of this designer's house and was launched in 1995. Nino Cerruti, was known as "the youngest of the great classics," opened the first Cerruti boutique in Paris in 1967, on rue Royale. The first women's line appeared in 1976, achieving the reputation of impeccably elegant style. Cerutti perfumes are made of finest high-quality materials. That is why the perfumer chose a "fleur de lin" note that is Nino Cerruti's signature flower. Perfume was created by Claire Cain. Bottle is designed by Serge Mansau.
The top notes are Mimosa, iris, Rose, Freesia, Violet, Lily-of-the-Valley, Jasmine and Bergamot; middle notes are Chamomile, iris, Narcissus, Geranium, Jasmine, Galbanum, Coriander, Brazilian Rosewood, Orange Blossom and Tuberose; base notes are Musk, Sandalwood, Cedar, Amber and Vanilla.
__
My next fragrance buy.. but mainly for the bottle. ; )